Dear participants,
magical self-defense and psychic protection are important topics in the Qabbalah time immemorial. For all who want to learn more about it there will be an
Online Compact Workshop:
 Protection against the Evil Eye
October 24th, 2021
from 15.00 until 21.30 CEST (including a break of approx. 30 min.)
Are you in a different time zone? Use this link to find out your local time:
https://www.timeanddate.com/worldclock/fixedtime.html?msg=Online+Webinar+with+Salomo+Baal-Shem%3A+Protection+against+the+Evil+Eye.+&iso=20211024T15&p1=83
Online Webinar with Salomo Baal-Shem

Would you like to receive essential knowledge about psychic attacks and the evil eye
in about 6 hours in a magical online seminar and also learn how to protect yourself against these attacks and shield your aura?
Then this workshop is perfect for you!!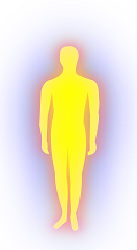 This is what you will get:
Understanding Common and Uncommon Types of Psychic Attacks and Dangers.
The Pitfalls of Self-Diagnosis
Advanced aspects of the Evil Eye and how to protect against it (Content that could not be shared
in our short video series about this on our YouTube channel
How magical attacks such as the Evil Eye and others can affect your aura.
How to shield and strengthen your Aura.
How to avoid negative Karma.
... and much more!
Get access to this magical event and sign up now!
In order to register for this workshop please use this application form.
The easiest way is to send us a scan of your application with your handwritten signature.
Click here to view the workshop website.
You don't have time on October 24th? Then you have the opportunity to purchase the video recording of the webinar and can still participate in the content! You can ask any questions in a forum which we will make available in a separate course area of the webinar.
We would be glad to welcome you to this webinar!
In Light
Andrea